Heyo! Here we are, with the new featured alien!
Rules
No voting for an alien that you nominated, or voting twice in general.
You can change your vote. But you can't vote twice.
Do not remove your vote. If the vote is invalid or changed, strike it out1, but don't remove it.

1Type <strike> at the beginning of each line, and at the end of each line, to strike out text.
Previous Winners
2011
---
Nominated by
Creeper
.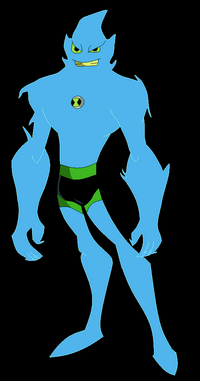 For
Against
Comments
Ad blocker interference detected!
Wikia is a free-to-use site that makes money from advertising. We have a modified experience for viewers using ad blockers

Wikia is not accessible if you've made further modifications. Remove the custom ad blocker rule(s) and the page will load as expected.